DUSA 2018
DUSA 2018 — more information
Information about the 2018 Deakin University Student Association (DUSA) elections can be found on the DUSA website.
Provisional results
Provisional results will appear on this page when they become available.
Cloud candidate statements
These are candidate statements and photos received from candidates in accordance with Election Regulation 24.3. We have not edited these statements in any way, nor are they endorsed or approved by the Returning Officer. Where statements exceed the 200 word limit prescribed by the regulations, we have truncated them. The statements are listed in the same order that candidates appear on the ballot.
Table of contents
Peg O'Keefe — no statement submitted
Go
Ryan Moore — no statement submitted
Unite!

Lauren Elizabeth Atkin — no statement submitted
Hiba Marhfour
Cloud Campus has the second-highest enrolment numbers of any Deakin campus – that's more than 13,000 people using Cloud to complete their degrees.
Right now, with the attention and quality of support we're receiving from DUSA, it certainly doesn't feel that way. I didn't know there was a Cloud Campus Committee until only recently, and I think that should change; if you select me as your Cloud Campus Representative, I'll lobby for more events for off-campus students, careers publications for Cloud, and greater opportunities for students like me to get high-quality consultation and advice from academics.
Vote [1] Unite for a more active Cloud Campus Committee that fights for our interests as Cloud students.
Eleanor Crawshaw
I have been an Off-Campus student at Deakin for almost five years and am incredibly grateful for the opportunities the University has provided. By studying flexibly via Cloud Campus, I have been able to maintain work and family commitments that are important to my lifestyle. However, I have often felt isolated as an Off-Campus student. I believe that isolation is one of the biggest issues facing the Off-Campus community. I aim to improve communications between the Off-Campus cohort and the University, as well as improving opportunities for Off-Campus students to become involved in practical experiences. I have already managed the Off-Campus Affairs portfolio in the Deakin Law Student Society (Geelong) for two years and have used this position to develop new initiatives for Off-Campus law students. Specifically, I have travelled to meet Off-Campus students at events, organised Off-Campus meet-ups, and secured funding to assist distance students cover travel and accommodation costs when visiting Deakin. I would now like to represent the wider Off-Campus cohort and build a friendly student community.
Peg O'Keefe
(no statement submitted)
Sherrie Rossiter
(Go!)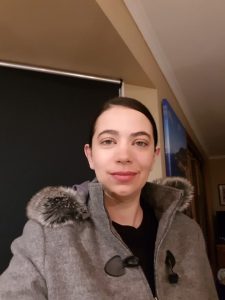 My name is Sherrie Rossiter, I am from Cranbourne North Vic, and work as a Public Servant. I do a double degree in Criminology and Psychological science, and have been for 3 years. My favourite thing about studying in the cloud is learning and gaining new life perspectives. However I feel as though many cloud students are isolated as cloud students. To help me in my mission to support students, vote [1] Go!
Jennellen Tweedale
(Go!)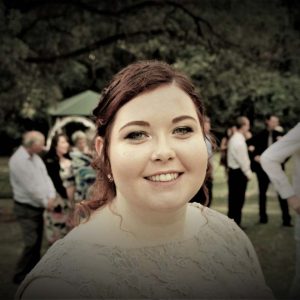 My name is Jennellen Tweedale, I am from Queensland, and work as a Retail Assistant at Australia Post. I am currently enrolled in a Bachelor of Arts (Psychology), and have started my degree in 2018. My favourite thing about the cloud is how supportive and interactive the cloud community is. However websites can be sometimes hard to navigate and information can be hard to find. To help me in my mission to support students, vote [1] Go!
Ally Roberts
(Go!)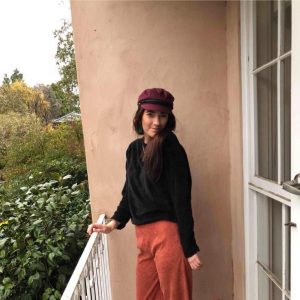 My name is Ally Roberts, I am from the South Coast of NSW, and work as a Banker & Waitress. I am a student in the Psychological Science, and have been since the start of 2018. My favourite thing about the cloud is being able to study online from anywhere! It provides so much flexibility & I don't have to put my life on hold. However, I'd love to create more interaction between cloud students, especially those studying different units but with similar life situations! . To help me in my mission to support students, vote [1] Go!
Samantha Ball
(Go!)
My name is Samantha Ball, I am from Canberra, and work as a Microfinance case worker and community educator. I am a student in Social Work, and have been for 3 years. My favourite thing about the cloud is Deakin makes education accessible and the cloud allows me to fit study into an already busy life, however Isolation can be tough, especially for students so far from campus. I'd love to see regular Cloud events in each State or Territory to bring together students and make the Cloud feel more like a cohort. To help me in my mission to support students, vote [1] Go!
Bethany Rachel Carter
(Go!)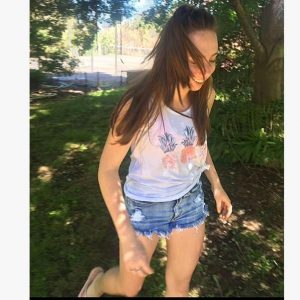 Since starting my degree in 2017, I have enjoyed my experience being a Deakin student, despite living hundreds of kilometres away from the closest campus. I favour studying online, as university is flexible, and you can gain a degree around your lifestyle. However, studying online comes with its own challenges and can be intimidating to others. I am running to be your Cloud Student Representative to make sure you get the appropriate support when you come across these challenges. No student should be left isolated and alone, especially my cloud peers. My goal is to make every online student feel like a valued Deakin student. I want all online students to have the same opportunities as on-campus students. I will give my time to my fellow cloud peers and I will be the person you can trust to voice your concerns. I want all cloud students to have the best and positive experience studying online. Vote [1] Go! to receive the support you deserve.
James Willcourt
(Go!)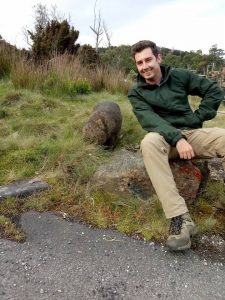 My name is James Willcourt, I am from Heidelberg Victoria, and work as a Telecommunications Technician. I am a student in Bachelor of Psychological Science, and have been for two years. My favourite thing about the cloud is the support provided to cloud students and the flexibility the cloud provides me, however working full time makes it difficult to interact with my peers and unit staff. To help me in my mission to support students, vote [1] Go!
Valeria Paz Villegas
My name is Valeria Villages. With my experience being a cloud student, I have found that not only is it a heavily underrepresented and under engaged community, but it also has much lower employment opportunities due to the lack of access to the resources that on campus students have at their fingertips, and the inability to network in the isolated space. I have found that my team at Go! Is the ticket that has the answers to the following issues that Cloud students feel every day that may be affecting their ability to succeed in the future and achieve their full potential. Please help me in supporting Cloud students for the years to come, vote [1] Go!
Annika Elizabeth Brooker
(Go!)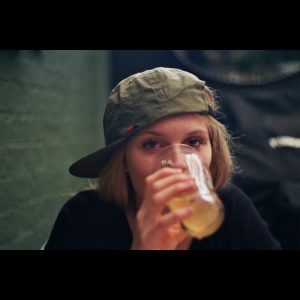 My name is Annika Elizabeth Brooker, I am from Frankston Victoria. I am a student in Bachelor of Arts (Psychology) , and have started in Trimester 2, 2018! . My favourite thing about the cloud is Deakin has an incredible student support system and offers a multitude of possibilities to get involved and make the most of your university career. Deakin really sets you up to succeed. However I want more exposure for cloud students, which is why I'd love to be a representative. I'd like to see more information on how to constructively utilise being an online student and busting the myth that online ed is disadvantageous! To help me in my mission to support students, vote [1] Go!
Bianca Fletcher-Gunev
(Go!)
My name is Bianca Fletcher-Gunev, I am from Australia, and work as a Bookseller. I am currently doing a Bachelor of Arts Master of Teaching, and have been for the last year. My favourite thing about the cloud is the supportive learning environment and quality course material. However, being provided incorrect information, I would like to improve the quality of service provided to students contacting deakin. To help me in my mission to support students, vote [1] Go!
Jed Owen
(Go!)
My name is Jed Owen, I am from Charleville Qld, and work as a Paramedic. I grew up in the Yarra valley, now in outback qld. I live on 30 acres have 5 chickens, 3 merino sheep, 2 Maremma dogs, 1 cat, 3 kids under 6 and work full time. There's not much anyone can throw at me that I can't handle. Always here to help and am kinda normal occasionally. I am a student in Psychology, and have been for two trimesters. My favourite thing about the cloud is that it suits my lifestyle and being so far from everything. However, I don't get to interact with uni life as much as you would like because I live so far away. To help me in my mission to support students. Vote [1] Go!
Shaelyn Crombie
(Go!)
My name is Shaelyn Crombie. Throughout my journey of studying as a Deakin Cloud student, it has come to my attention that even though we're such a paramount community within Deakin, we still seem to be strongly under represented and experience a lack of engagement. On top of this, we do not have access to the same career seeking resources as the on campus students. After all, studying on the Cloud, you become very isolated and struggle to find opportunities to network. I truly believe that my team, Go!, can help all of us have a voice and allow us to prosper and succeed in our futures more than ever before, help me and please vote [1] Go!
Iman Zarringhalam
(Go!)
My name is Iman Zarrin, I am from Melbourne Victoria, and I study a masters degree in Juris Doctor. In my time being part of the Cloud community, I've witnessed heavy under engagement and under representation within the walls of our large community. As well as that, I have found that in the Cloud, there are fewer employment prospects, and this is mostly caused by the fact that we are all in a very remote and secluded environment, with little access to networking opportunities and career seeking resources. In my opinion, my team, Go!, can honestly and truly aid us in trying to combat these issues and will allow us in the future to reach our maximum potential. Please support me in my journey to improve life for our Cloud community, vote [1] Go!
Gareth Whitten
(Go!)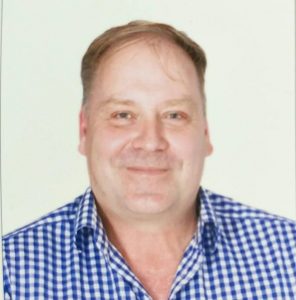 My name is Gareth Whitten, I am from Geelong Victoria, and work as a Senior Business Technical Architect. I am a student in Master of Information Technology, and have been for 2 years. My favourite thing about the cloud is the flexibility to work around full-time work and family, however I believe more can be done to support and represent students who juggle study with other life commitments; things such as publishing clear weekly outlines on unit information sites – so you can know what you're signing up for before you sign up for it. To help me in my mission to support students, vote [1] Go!
Ryan Moore
(no statement submitted)
Alannah Buller
(Unite!)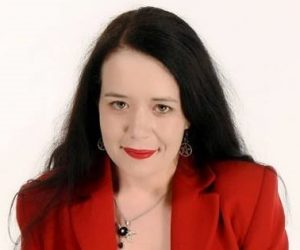 I am a third year social work student on the Cloud campus, and the DUSA Social Engagement Officer for 2018. As a Cloud student I have experienced how it feels to be connected online but not offline. I have experienced a disconnect between myself and my on-campus peers, and I am passionate about making Cloud a more positive, inclusive place for everyone. I want to work to build stronger connections between Cloud students and DUSA, and Cloud students and the University. The Cloud campus should be a place not of restriction and exclusion, but of inclusion, positivity, and possibility. Vote (1) Unite!
Daniel Benjamin
(Unite!)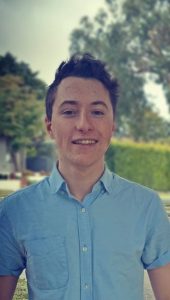 Hi! I'm Daniel, and I'd love the opportunity to serve as your Cloud Campus Representative in 2019.
Under the past year of leadership from Go!, the Cloud Campus Committee has unfortunately been treated as an afterthought. A meeting hasn't been called in 3 months, and the committee has never reached quorum.
This means not a single policy has been voted on by the Cloud Campus Committee, depriving Cloud students of the representation enjoyed by their on-campus counterparts.
I was recently elected as the Cloud executive for the Deakin Law Students' Society so I can advocate for Cloud students, but I can't initiate real change without being involved with DUSA. If I'm elected along with Unite's team of student leaders from across Cloud, I will fight for increased consultation times between academics and students. I will use my connections in clubs to organize more networking events for Cloud students. And I will ensure that by the end of my term, I'll be leaving behind a Cloud Committee that has convened regularly, and pressured the university to treat hardworking Cloud students with same time and respect that we deserve.
Thanks for your time, and vote [1] Unite! for Deakin's 13,000+ Cloud students.
Lauren Elizabeth Atkin
(Unite!)
(no statement submitted)
Timothy Benfatto
(Unite!)
If elected as your representative on the Cloud Campus Committee, I'll work tirelessly to end the perception that Cloud students aren't as important as students in Burwood, Geelong and Warrnambool.
I'm a Cloud student because I work full-time and have extracurricular commitments – not because I'm any less dedicated than on-campus students.
Vote [1] Unite for a Cloud Campus Committee that every student knows about, and regularly consults with students about improving their experience.
Daniel Gerrard
(Unite!)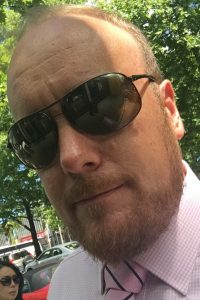 I'm a distance student based in Canberra, and I'm running on the Unite! ticket, because Cloud students need a student association that will stand up for them. With massive cuts to funding for universities, Deakin is making choices about what it funds, and without activist student representatives, the quality of education for cloud students is in the gun.
Cloud students often face hidden costs – residential colleges, time off work for placements, or surprise needs to travel to campus. DUSA, as your student union, should be taking on those issues, and pushing back. Most students are putting themselves in debt for years to study, and as it keeps getting more expensive, we're being allocated less and less teaching time. Declining quality not only makes it harder to learn, but also risks the reputation of our qualifications – meaning you've paid more for less.
Vote for the Unite! team, for student representatives who'll take on the issues that matter to you.